December 2, 2020
What Concerns You? | Jonah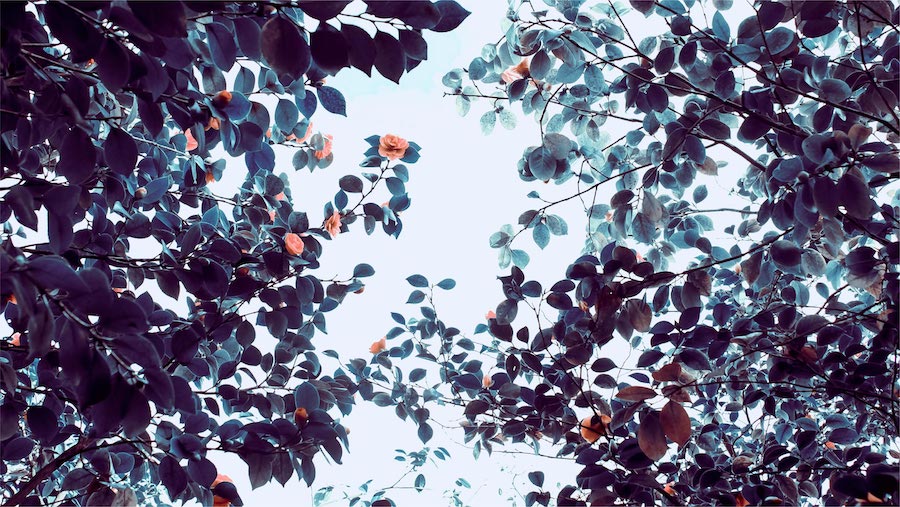 By Rev. Jeremiah Cheung
From Jonah 4:1-11
4:1 But to Jonah this seemed very wrong, and he became angry. 4:2 He prayed to the Lord, "Isn't this what I said, Lord, when I was still at home? That is what I tried to forestall by fleeing to Tarshish. I knew that you are a gracious and compassionate God, slow to anger and abounding in love, a God who relents from sending calamity. 4:3 Now, Lord, take away my life, for it is better for me to die than to live."

4:4 But the Lord replied, "Is it right for you to be angry?"

4:5 Jonah had gone out and sat down at a place east of the city. There he made himself a shelter, sat in its shade and waited to see what would happen to the city. 4:6 Then the Lord God provided a leafy plant and made it grow up over Jonah to give shade for his head to ease his discomfort, and Jonah was very happy about the plant. 4:7 But at dawn the next day God provided a worm, which chewed the plant so that it withered. 4:8 When the sun rose, God provided a scorching east wind, and the sun blazed on Jonah's head so that he grew faint. He wanted to die, and said, "It would be better for me to die than to live."

4:9 But God said to Jonah, "Is it right for you to be angry about the plant?"

"It is," he said. "And I'm so angry I wish I were dead."

4:10 But the Lord said, "You have been concerned about this plant, though you did not tend it or make it grow. It sprang up overnight and died overnight. 4:11 And should I not have concern for the great city of Nineveh, in which there are more than a hundred and twenty thousand people who cannot tell their right hand from their left—and also many animals?"
In Jonah 4:10 and 4:11, the word "concern" appears twice. The Lord said to Jonah, "You have been concerned about this plant, though you did not tend it or make it grow […] should I not have concern for the great city of Nineveh…"
Was Jonah really concerned about the plant? No, he was actually concerned about himself. Of course, the Lord knew this and so He asked Jonah this question to make him reflect. Jonah's love was superficial; he loved his country, he loved those who feared God and those who were righteous. As for those fearful and cruel Assyrians, he hoped for their immediate destruction. He did not want to go to Nineveh to preach because he was afraid they would repent and that their repentance would cause God to relent and spare them from the disaster that is His judgment. Jonah 4:2 "He prayed to the Lord, 'Isn't this what I said, Lord, when I was still at home? That is what I tried to forestall by fleeing to Tarshish. I knew that you are a gracious and compassionate God, slow to anger and abounding in love, a God who relents from sending calamity.'" It seemed Jonah felt he was totally right in saying this. And so the Lord taught this disobedient prophet lessons by sending the storm, the big fish, the plant, a worm, and the hot east wind.
God's concern was completely different from Jonah's concern. God is concerned about each person. Everyone is created in the image of God, but because of sin, we have fallen short of God's glory. Yet the Lord God prefers to see men come to repentance rather than perish. When God looked at the great city of Nineveh, He saw a city whose numbers run over a hundred and twenty thousand. Can God not be concerned about these poor children?
The Book of Jonah concludes with a question. Jonah 4:11 says, "And should I not have concern for the great city of Nineveh, in which there are more than a hundred and twenty thousand people who cannot tell their right hand from their left—and also many animals?" How did Jonah respond? I have reason to believe that Jonah repented because if he hadn't, the Book of Jonah would not exist. Apart from Jonah, no one else could have known the whole story this clearly.
God not only wanted to save the entire city of Nineveh; more than that, He wanted to save His servant Jonah. Are you Jonah? Are you willing to repent?
Previous Post: The True Meaning of Repentance
---
你愛惜什麼 | 約拿書 
張國強牧師
約拿書 4:1-11
4:1 這事約拿大大不悅, 且甚發怒。4:2 就禱告耶和華說: 耶和華阿, 我在本國的時候, 豈不是這樣說麼? 我知道你是有恩典, 有憐憫的神, 不輕易發怒, 有豐盛的慈愛, 並且後悔不降所說的災, 所以我急速逃往他施去。4:3 耶和華阿, 現在求你取我的命罷, 因為我死了比活著還好。

4:4 耶和華說, 你這樣發怒合乎理麼?

4:5 於是約拿出城, 坐在城的東邊, 在那裡為自己搭了一座棚, 坐在棚的蔭下, 要看看那城究竟如何? 4:6 耶和華神安排一棵蓖麻, 使其發生高過約拿, 影兒遮蓋他的頭, 救他脫離苦楚, 約拿因這棵蓖麻大大喜樂。4:7 次日黎明, 神卻安排一條蟲子, 咬這蓖麻, 以致枯槁。4:8 日頭出來的時候, 神安排炎熱的東風, 日頭曝曬約拿的頭, 使他發昏, 他就為自己求死, 說: 我死了比活著還好。

4:9 神對約拿說, 你因這棵蓖麻發怒合乎理麼?

他說, 我發怒以至於死, 都合乎理。

4:10 耶和華說, 這蓖麻不是你栽種的, 也不是你培養的, 一夜發生, 一夜乾死你尚且愛惜, 4:11 何況這尼尼微大城,其中不能分辨左手右手的有十二萬多人, 並有許多牲畜, 我豈能不愛惜呢?
4:10與4:11二次出現「愛惜」這個字; 耶和華問約拿, 這蓖麻不是你栽種的, 也不是你培養的, 一夜發生, 一夜乾死你尚且愛惜; 然後神說: 何況這尼尼微大城,其中不能分辨左手右手的有十二萬多人, 並有許多牲畜, 我豈能不愛惜呢?
約拿真的愛惜那棵蓖麻樹嗎? 不是的, 他真正愛惜是他自己, 神不是不知, 神發出這個問題, 是要約拿好好反省一下; 約拿的愛是很膚淺的, 他愛他的國家, 他愛那些敬畏神的人, 愛那些公義的人, 但面對亞述那些那怕又殘忍的人, 他巴不得他們馬上滅亡, 他不去尼尼微傳道就是怕他們悔改, 神不降災下來。4:2 就禱告耶和華說: 耶和華阿, 我在本國的時候, 豈不是這樣說麼? 我知道你是有恩典, 有憐憫的神, 不輕易發怒, 有豐盛的慈愛, 並且後悔不降所說的災, 所以我急速逃往他施去。當他說這句話的時候, 他好像一點都沒有錯。神藉著安排大風大浪, 大魚, 蓖麻樹, 一條蟲與炎熱東風來教導這位不順從的先知。
神的愛惜與約拿完全不同, 神愛惜祂所造的人, 他們都是照神的形像被造的, 但因為罪虧欠了神的榮耀, 但神更願意看見人的悔改而不是人的滅亡。當神觀看尼尼微大城的時候, 單單孩童就有 12萬, 神能不愛惜這些可憐的孩子嗎?
約拿書的最後是用一個問題來結束, 4:11 何況這尼尼微大城,其中不能分辨左手右手的有十二萬多人, 並有許多牲畜, 我豈能不愛惜呢? 約拿是怎樣回應的呢? 我個人有理由相信約拿悔改了, 因為如果他悔改, 約拿書根本不會出現, 因為除了約拿以外, 根本沒有第三者那麼的清楚整個故事。我心裡更明白一件事, 神不單要拯救整個尼尼微大城, 神心裡更要拯救的是祂的僕人約拿。你是約拿嗎? 你願意悔改嗎?