October 21, 2020
True and False Servants | Amos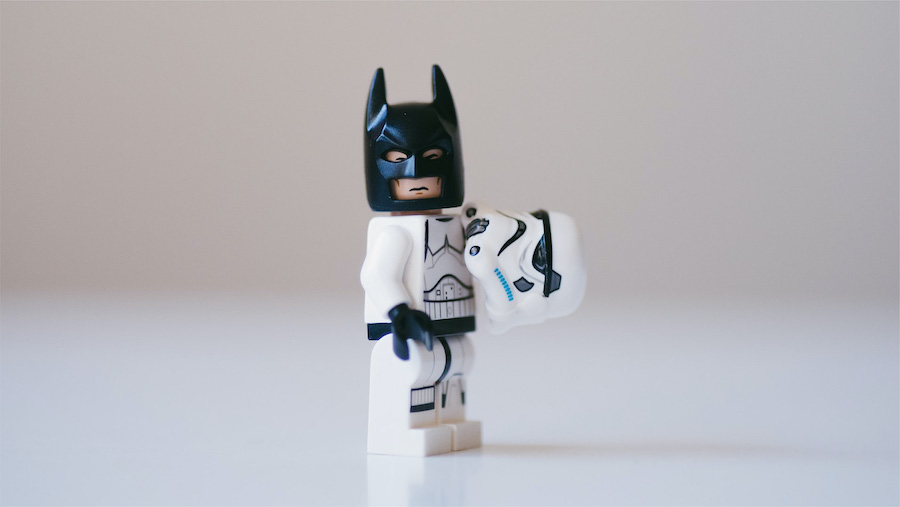 By Rev. Jeremiah Cheung
From Amos 7:10-17
7:10 Then Amaziah the priest of Bethel sent a message to Jeroboam king of Israel: "Amos is raising a conspiracy against you in the very heart of Israel. The land cannot bear all his words. 11 For this is what Amos is saying: "'Jeroboam will die by the sword, and Israel will surely go into exile, away from their native land.'" 

12 Then Amaziah said to Amos, "Get out, you seer! Go back to the land of Judah. Earn your bread there and do your prophesying there. 13 Don't prophesy anymore at Bethel, because this is the king's sanctuary and the temple of the kingdom." 

14 Amos answered Amaziah, "I was neither a prophet nor the son of a prophet, but I was a shepherd, and I also took care of sycamore-fig trees. 15 But the Lord took me from tending the flock and said to me, 'Go, prophesy to my people Israel.' 16 Now then, hear the word of the Lord. You say, "'Do not prophesy against Israel, and stop preaching against the descendants of Isaac.' 

17 "Therefore this is what the Lord says: "'Your wife will become a prostitute in the city, and your sons and daughters will fall by the sword. Your land will be measured and divided up, and you yourself will die in a pagan country. And Israel will surely go into exile away from their native land.'"
In this passage, we see two different kinds of servants. The first is represented by Amaziah who was the priest of Bethel. He had a close relationship with Jeroboam, the king of Israel.  He was not a servant of God, but rather a servant of the king. He was not speaking for the Lord; instead, he spoke for the king. He said to Amos, "Get out, you seer! Go back to the land of Judah. Earn your bread there and do your prophesying there." The phrase "earn your bread there" shows the real reason why Amaziah was a prophet. He was doing it as a way to earn his living. In the words of the New Testament, he saw godliness as a way for profit.
In this same passage,, we see another kind of servant, represented by Amos. When Amaziah rebuked him, he replied, "I was neither a prophet nor the son of a prophet, but I was a shepherd, and I also took care of sycamore-fig trees. But the Lord took me from tending the flock and said to me, 'Go, prophesy to my people Israel.'" Amos said that he was originally a shepherd who also took care of mulberry trees. He had not gone through any discipleship training. In today's words, he had not received the so-called orthodox theological training. He was a man who did not have academic attainments to boast of, but he had God's calling. The Lord God called him out from shepherding the flock to be a voice for God. He was not a servant of God who was simply "earning his living." 
Church, when we serve God, no matter what it is we do, remember that our intention, purpose. and motives are more important than anything else. We who serve God must have a simple heart. Do not serve the Lord for fame and gain. God is not to be taken lightly. Amos said to Amaziah, "Your wife will become a prostitute in the city, and your sons and daughters will fall by the sword. Your land will be measured and divided up, and you yourself will die in a pagan country. And Israel will surely go into exile, away from their native land." A terrible fate awaits those who are false servants. We must take heed.        
Previous Post: The Intercessor | Next post: A Basket of Ripe Fruit
---
真假僕人 | 阿摩司書
張國強牧師
阿摩司書 7:10-17
7:10 伯特利的祭司亞瑪謝打發人到以色列王耶羅波安那裡, 說: 阿摩司在以色列家中, 圖謀背叛你, 他所說的一切話, 這國擔當不起。11 因為阿摩司如此說, 耶羅波安必被刀殺, 以色列民定被擄去離開本地。

12 亞瑪謝又對阿摩司說, 你這先見哪, 要逃往猶大地去, 在那裡餬口, 在那裡說預言, 13 卻不要在伯特利再說預言, 因為這裡有王的聖所,有王的宮殿。

14 阿摩司對亞瑪謝說: 我原不是先知, 也不是先知的門徒, 我是牧人, 又是修理桑樹的; 15 耶和華選召我, 使我不跟從羊群, 對我說, 你去向我民以色列說預言。16 亞瑪謝阿, 現在你要聽耶和華的話, 你說, 不要向以色列說預言, 也不要向以撒家滴下預言。

17 所以耶和華如此說, 你的妻子必在城中作妓女, 你的兒女必倒在刀下, 你的地必有人用繩子量了分取, 你自己必死在污穢之地, 以色列民定被擄去離開本地。
這段經文我們看見二種不同的僕人, 第一種是以亞瑪謝為代表的人物, 他是伯特利的祭司, 他與以色列王耶羅波安的關係也相同好,因為他是保王黨, 他根本不是神的僕人, 他是王的僕人。他對耶羅婆安王說: 阿摩司在以色列家中, 圖謀背叛你, 他所說的一切話, 這國擔當不起。因為阿摩司如此說, 耶羅波安必被刀殺, 以色列民定被擄去離開本地。他不是為神發聲, 他是為王發聲。然後他又對阿摩司說: 你這先見哪, 要逃往猶大地去, 在那裡餬口, 在那裡說預言。「在那裡餬口」這句話說出了亞瑪謝作先知背後真正的原因, 他是為「餬口」; 用新約的一句話, 他是敬虔為得利的門徑。
但這段經文有另外一種僕人, 以阿摩司為代表人物, 當亞瑪謝責備他的時候, 他回答說: 我原不是先知, 也不是先知的門徒, 我是牧人, 又是修理桑樹的; 耶和華選召我, 使我不跟從羊群, 對我說, 你去向我民以色列說預言。阿摩司說他本來是牧人, 是修理桑樹的, 他沒有經過什麼門徒訓練, 用現在的話, 他沒有受所謂正統神學訓練, 他是一個沒有多大學問的人, 但在他的生命裡有神的呼召, 神從羊群人召他出來, 要為神發出聲音, 他不是為「餬口」作神的僕人。 
教會, 當我們事奉神的時候, 無論你在作什麼? 你的存心, 你的目的, 你的動機比一切都重要。事奉神的人要存一個單純的心, 不要以事奉神為名但卻是為名與利, 神是輕慢不得的。阿摩司對亞瑪謝說: 耶和華如此說, 你的妻子必在城中作妓女, 你的兒女必倒在刀下, 你的地必有人用繩子量了分取, 你自己必死在污穢之地, 以色列民定被擄去離開本地。我們當引以為戒。