June 27, 2020
Press on to Acknowledge What God Loves | Hosea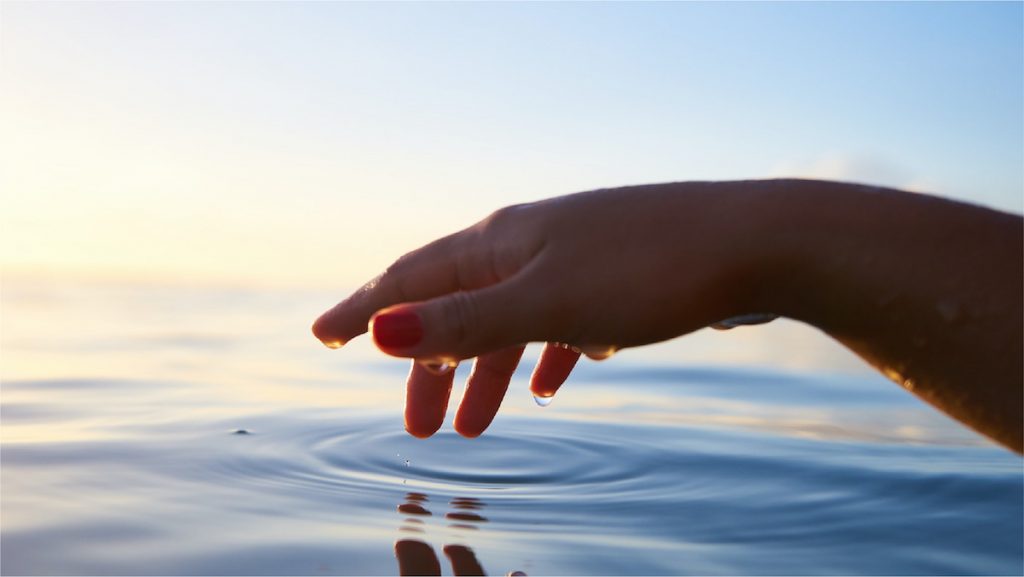 By Rev. Jeremiah Cheung
From Hosea Chapter 6:1-11
6:1 "Come, let us return to the Lord. He has torn us to pieces but He will heal us; He has injured us but He will bind up our wounds. 2After two days, He will revive us; on the third day, He will restore us, that we may live in His presence. 3Let us acknowledge the Lord; let us press on to acknowledge him. As surely as the sun rises, he will appear; he will come to us like the winter rains, like the spring rains that water the earth." 

4"What can I do with you, Ephraim? What can I do with you, Judah? Your love is like the morning mist, like the early dew that disappears. 5Therefore I cut you in pieces with my prophets, I killed you with the words of my mouth— then my judgments go forth like the sun. 6For I desire mercy, not sacrifice, and acknowledgment of God rather than burnt offerings. 7As at Adam, they have broken the covenant; they were unfaithful to me there. 8Gilead is a city of evildoers, stained with footprints of blood. 9As marauders lie in ambush for a victim, so do bands of priests; they murder on the road to Shechem, carrying out their wicked schemes. 10I have seen a horrible thing in Israel: There Ephraim is given to prostitution, Israel is defiled. 

11"Also for you, Judah, a harvest is appointed. "Whenever I would restore the fortunes of my people…"
The giving of gifts is an art because you need to know what the other person likes, otherwise the gifts you send may not be cherished. We love God but do we know what God loves? Through the prophet Hosea, the Lord tells Israel what He loves. In this verse, we see two things God loves:
First, God loves mercy
Hosea 6:6 "For I desire mercy, not sacrifice". The Lord loves mercy and not sacrifice from men. Actually, this is a comparison of mercy and sacrifice. It is just like when the Lord Jesus said, "Anyone who loves their father or mother more than me is not worthy of being my disciple." In the original text, the word used was 'hate'. Was Jesus asking us to hate our parents and love Him instead? The Lord Jesus certainly does not want us to hate our parents, for He had commanded us in the Ten Commandments to honor our parents. He is making a comparison – what is meant here is that the Lord God must come first before our parents.  
In the same way, sacrifice is good. It is a method God instituted for men to draw near to Him. But there is one thing better than sacrifice, and that is mercy or goodness. Mercy is an issue of one's life quality while sacrifice is an issue of a man's actions. All of a man's actions should flow out from a heart of mercy or goodness. Only such actions can please God. The Bible tells us that man looks at the outside but God looks at the heart. God values ​​our heart over our external conduct.
Second, God desires for people to know Him.
Hosea 6:6  "For I desire mercy, not sacrifice, and acknowledgment of God rather than burnt offerings." God longs for a relationship with mankind.  The Lord has been entering into covenants with man since Adam, then with Noah, with Abraham, with Moses, and with David. But man keeps breaking his side of the covenant because he does not know God – they do not know God's goodness, God's faithfulness, God's love, etc. If only they would truly know God, their relationship with God would be greatly transformed. 
The prophet said in 6:1 "Come, let us return to the Lord. He has torn us to pieces but He will heal us; He has injured us but He will bind up our wounds. 6:2 After two days, He will revive us; on the third day, He will restore us, that we may live in His presence." This is the prophet's knowledge of God. He says God may tear us to pieces, but He will surely heal us; He may injure us, but He will bind up our wounds and we will be able to live in His presence.    
Thus, the prophet made an urgent announcement in Hosea 6:3 "Let us acknowledge the Lord; let us press on to acknowledge him. As surely as the sun rises, He will appear; He will come to us like the winter rains, like the spring rains that water the earth." Church, we must strive to know the Lord. Only when we know Him can we experience the abundant life. 
Previous post: Return to My Place | Next post: Stop and Consider
---
追求認識神所愛的 | 何西亞書 
張國強牧師
何西亞書 6:1-11
6:1 來罷, 我們歸向耶和華; 他撕裂我們, 也必醫治, 他打傷我們, 也必纏裹。2過兩天他必使我們甦醒, 第三天他必使我們興起, 我們就在他面前得以存活。3我們務要認識耶和華, 竭力追求認識他, 他出現確如晨光, 他必臨到我們像甘雨, 像滋潤田地的春雨。

4主說:以法蓮哪, 我可向你怎樣行呢? 猶大阿, 我可向你怎樣作呢? 因為你們的良善如同早晨的雲霧, 又如速散的甘露。5因此, 我藉先知砍伐他們, 以我口中的話殺戮他們, 我施行的審判如光發出。6我喜愛良善〔或作憐恤〕不喜愛祭祀, 喜愛認識神, 勝於燔祭。7他們卻如亞當背約, 在境內向我行事詭詐。8基列是作孽之人的城, 被血沾染。9強盜成群, 怎樣埋伏殺人; 祭司結黨, 也照樣在示劍的路上殺戮, 行了邪惡。 10在以色列家, 我見了可憎的事, 在以法蓮那裡有淫行, 以色列被玷污。

11猶大阿, 我使被擄之民歸回的時候, 必有為你所命定的收場。
送禮物是一種學問, 因為你要知道對方所喜歡的東西是什麼, 否則你所送的禮物也不會被珍惜, 我們愛神但我們又知道神愛的是什麼嗎? 神藉著先知何西亞告訴以色列人, 神愛的是什麼, 在這章經文裡, 神有二樣所愛的:
第一.神喜愛人的良善。
6:6 我喜愛良善〔或作憐恤〕不喜愛祭祀。這裡有一個比較, 良善與祭祀。神喜愛的是良善, 祂不喜愛祭祀。其實這一個比較的說法, 就好像主耶穌說: 愛父母過於愛我的, 不配作我的門徒。原文是恨父母, 要恨父母愛主耶穌, 這是什麼的話? 主耶穌當然不是要讓我們恨我們的父母, 十誡說要孝順父母的, 這是一種比較的說法, 要將主放在父母之前。同樣的, 祭祀是好的, 是神所設立的, 使人能親近神的方法, 但是有一樣比祭祀更好的, 更蒙神喜愛的, 那就是良善。良善是生命的問題, 祭祀是行動的問題, 所有行動都應從良善的心發出, 這樣的行動才能蒙神所喜悅。聖經告訴我們, 人是看外表的, 但神卻是看內心的, 神看重是我們的內心過於我們的外面的表現。
第二.神喜愛人認識祂。
6:6 喜愛認識神, 勝於燔祭。神喜愛與人建立關係, 所以從亞當開始, 神不斷與人立約, 與亞當立約, 與挪亞立約, 與亞伯拉罕立約, 與摩西立約, 與大衛立約, 但人卻是一次又一次的背約, 因為人不認識神, 不知道神的良善, 神的信實, 神的慈愛等等; 當神真的認識神, 他們與神的關係會有很大的改變。先知在6:1說, 來罷, 我們歸向耶和華; 他撕裂我們, 也必醫治, 他打傷我們, 也必纏裹。6:2 過兩天他必使我們甦醒, 第三天他必使我們興起, 我們就在他面前得以存活。這是先知對神的認識, 神撕裂我們, 但他也必會醫治我們; 他打傷我們, 也必纏裹我們; 我們必能在他面前存活的。
所以, 先知向我們發出一個很重要的宣告: 6:3 我們務要認識耶和華, 竭力追求認識他, 他出現確如晨光, 他必臨到我們像甘雨, 像滋潤田地的春雨。教會, 我們真是要竭力追求認識他, 當我們認識他後, 我們的生命才會有豐盛的生命。