June 10, 2020
Counsel in the Wilderness | Hosea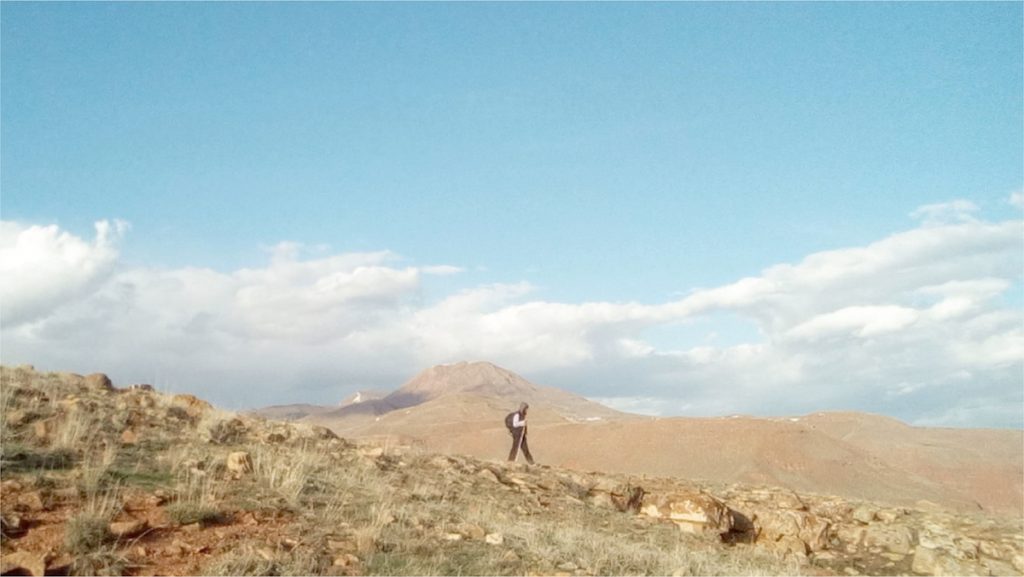 By Rev. Jeremiah Cheung
From Hosea Chapter 2:14-23
2:14 "Therefore I am now going to allure her; I will lead her into the wilderness and speak tenderly to her. 15 There I will give her back her vineyards, and will make the Valley of Achor a door of hope. There she will respond as in the days of her youth, as in the day she came up out of Egypt. 16 "In that day," declares the Lord, "you will call me 'my husband'; you will no longer call me 'my master.' 17 I will remove the names of the Baals from her lips; no longer will their names be invoked. 18 In that day I will make a covenant for them with the beasts of the field, the birds in the sky and the creatures that move along the ground. Bow and sword and battle I will abolish from the land, so that all may lie down in safety. 19 I will betroth you to me forever; I will betroth you in righteousness and justice, in love and compassion. 20 I will betroth you in faithfulness, and you will acknowledge the Lord. 21 "In that day I will respond," declares the Lord – "I will respond to the skies, and they will respond to the earth; 22 and the earth will respond to the grain, the new wine and the olive oil, and they will respond to Jezreel. 23 I will plant her for myself in the land; I will show my love to the one I called 'Not my loved one.' I will say to those called 'Not my people,' 'You are my people'; and they will say, 'You are my God.'"
The Lord longs to lead His people into the wilderness where he will once again comfort them, encourage them, and teach them. Why the wilderness? The relationship between Israel and the Lord started in the wilderness. The Israelites' relationship with the Lord was established when they were in the wilderness for forty years. God wants them to return to the wilderness to consider their relationship with him. The wilderness will allow them to quiet down and think about their relationship with God. For the Israelites, the wilderness represents the time when they were exiled to the pagan nations, when they were going through adversities. Today, don't you think we, too, are in the wilderness? We are isolated at home, unable to do anything, yet is this not the time to build a better relationship with God? In this passage, the Lord indicated that he wants to re-establish four types of relationships with Israel:
First, the Lord wants his people to establish a relationship with him as their Lord.
2:16 "In that day," declares the Lord, "you will call me 'my husband'; you will no longer call me 'my master.'
The Lord wants Israel to call him her husband, her Lord. Wasn't this the Lord's exact purpose when he rescued them from Egypt? Unfortunately, they were now worshipping Baal as lord, which led to God's judgment; as a result, they were sent into exile among the pagan nations. Now, they need to re-establish their relationship with God as their Lord.
Second, the Lord wants to re-establish the covenant relationship between him and his people.
2:18 "In that day I will make a covenant for them with the beasts of the field, the birds in the sky and the creatures that move along the ground. Bow and sword and battle I will abolish from the land, so that all may lie down in safety."
Our God is a covenant-making, covenant-keeping God. From Adam to Noah to Abraham and many more, the Lord has never broken his covenant, but man has broken the covenant again and again. Even though man is faithless, God remains faithful for he cannot deny who He is. God is faithful. He is seeking to re-establish a covenant with Israel and the whole earth. He wants to bring a stop to wars and bring true peace.
Third, the Lord wants to re-establish the betrothal covenant.
2:19 "I will betroth you to me forever; I will betroth you in righteousness and justice, in love and compassion. 2:20 I will betroth you in faithfulness, and you will acknowledge the Lord."
The Lord God wants to betroth Israel to Himself again, and the betrothal gifts are His own divine attributes. God wants to use his life to betroth them to Himself – He wants to use righteousness, justice, love and compassion to betroth her to Himself. Can you find such a good husband in all the world? Take God as your husband, accept his betrothal gifts!
Fourth, the Lord wants to establish the relationship anew.
2:23 "I will plant her for myself in the land; I will show my love to the one I called 'Not my loved one.' I will say to those called 'Not my people,' 'You are my people'; and they will say, 'You are my God.'
God wants to rebuild his relationship with his people by planting them in the land, so that they will no longer be pulled out again. He affirms this by declaring, "You are my people, I am your God."
These four new relationships are the kind of relationships we, as New Testament believers, need to establish with the Lord, too. During this quarantine, let us take more time to quiet down and reflect on our relationship with Him.
Previous post: Chasing after what your heart loves | Next post: What a wonderful love!
---
曠野的勸告 | 何西亞書 2:14-23
張國強牧師
何西亞書 2:14-23
2:14 後來我必勸導她, 領她到曠野, 對她說安慰的話; 15 她從那裡出來, 我必賜她葡萄園, 又賜她亞割谷作為指望的門, 她必在那裡應聲,〔或作歌唱〕與幼年的日子一樣, 與從埃及地上來的時候相同。16 耶和華說: 那日你必稱呼我伊施〔就是我夫的意思〕不再稱呼我巴力〔就是我主的意思〕17 因為我必從我民的口中除掉諸巴力的名號, 這名號不再提起。18 當那日我必為我的民, 與田野的走獸, 和空中的飛鳥, 並地上的昆蟲立約,又必在國中折斷弓刀, 止息爭戰, 使他們安然躺臥。19 我必聘你永遠歸我為妻, 以仁義、公平、慈愛、憐憫聘你歸我; 20 也以誠實聘你歸我, 你就必認識我耶和華。21 耶和華說: 那日我必應允, 我必應允天, 天必應允地, 22 地必應允五榖、新酒、和油, 這些必應允耶斯列民〔耶斯列就是神栽種的意思〕23 我必將他種在這地, 素不蒙憐憫的, 我必憐憫, 本非我民的, 我必對他說: 你是我的民, 他必說: 你是我的神。
神要領祂的百姓到曠野去, 在那裡神要再一次安慰他們, 鼓勵他們, 教導他們, 為什麼要去曠野呢? 猶太人與神的關係本來就是在曠野開始的, 猶太人在曠野40年, 他們與神正式建立了關係, 神要他們重回曠野回想與神的關係, 此外, 曠野也讓猶太人能安靜下來思想與神的關係, 對猶太人曠野就是他們被擄外邦的時候, 他們面對苦難的時候; 對我們而言, 現今我們也不是在曠野中嗎? 我們被隔離在家裡, 什麼都不能作, 但這不是與神建立更美好關係的時間嗎? 在這段經文中, 神告訴猶太人要與他們重新建立四種的關係:
第一.要建立以神為主的關係。
2:16耶和華說: 那日你必稱呼我伊施〔就是我夫的意思〕不再稱呼我巴力〔就是我主的意思〕
神要猶大人稱祂為伊施, 意思我的夫, 我的丈夫, 我的主。這不就是神拯救猶太人出埃時的目的嗎? 可惜後他猶太人以巴力為主, 結果才會帶祂的審判, 被擄外邦的結果, 現在要重新建立以神為主的關係。
第二.要重新建立立約的關係。
2:18當那日我必為我的民, 與田野的走獸, 和空中的飛鳥, 並地上的昆蟲立約,又必在國中折斷弓刀, 止息爭戰, 使他們安然躺臥。
神是立約的神, 從亞當開始, 到挪亞, 亞伯拉罕⋯⋯等, 神從來都沒有背約, 但人卻是一又一又的背約, 人需然失信, 但神仍是可信, 因祂不能背負自己。神是信實, 祂再一次要與猶太人與全地立約, 祂要止息戰爭, 帶來真正的和平。
第三.要重立聘約。
2:19 我必聘你永遠歸我為妻, 以仁義、公平、慈愛、憐憫聘你歸我; 2:20 也以誠實聘你歸我, 你就必認識我耶和華。
神要再一次聘猶太人為妻, 但聘禮卻是神的屬性, 神要用祂的生命來聘猶太人為妻, 要以仁義, 公平, 慈愛, 憐憫, 誠實來對祂所娶之妻, 世界還有這樣好的丈夫嗎? 以神為你的丈夫吧, 接受祂的聘禮吧!
第四.要建新建立關係。
2:23 我必將他種在這地, 素不蒙憐憫的, 我必憐憫, 本非我民的, 我必對他說: 你是我的民, 他必說: 你是我的神。
神要重建與祂百姓的關係, 將他們種在地上, 不再被拔出; 用正面的聲音發出呼召, 你是我的民, 我是你的神。
這四種新的關係也是我們這些新約信徒要與主建立的關係, 在這隔離的時刻, 更多安靜的時間回想與祂的關係。