June 3, 2020
Mercy | Hosea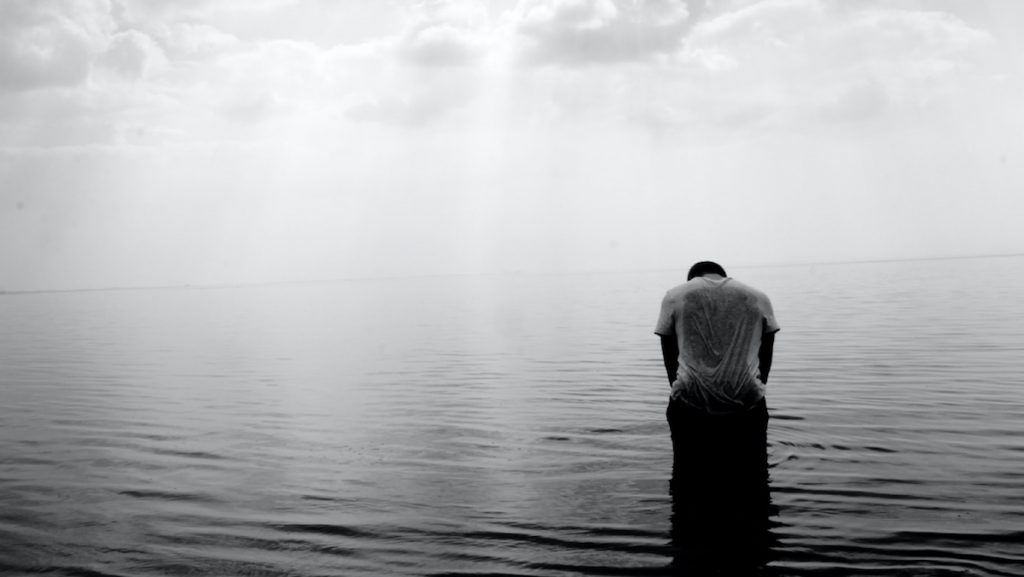 From Hosea Chapters 1 and 2 
1:6 Gomer conceived again and gave birth to a daughter. Then the Lord said to Hosea, "Call her Lo-Ruhamah (which means "not loved"), for I will no longer show love to Israel, that I should at all forgive them. 7 Yet I will show love to Judah; and I will save them—not by bow, sword or battle, or by horses and horsemen, but I, the Lord their God, will save them." 8 After she had weaned Lo-Ruhamah, Gomer had another son. 9 Then the Lord said, "Call him Lo-Ammi (which means "not my people"), for you are not my people, and I am not your God. 10 "Yet the Israelites will be like the sand on the seashore, which cannot be measured or counted. In the place where it was said to them, 'You are not my people,' they will be called 'children of the living God.' 11 The people of Judah and the people of Israel will come together; they will appoint one leader and will come up out of the land, for great will be the day of Jezreel.  2:1 "Say of your brothers, 'My people,' and of your sisters, 'My loved one.'
When the prophet Hosea named his daughter Lo-Ruhamah, he must have experienced a lot of harassment, because her name meant "no mercy". The Lord wanted to show the people that He would no longer have mercy on them. When the prophet had a son, he was named Lo-Ammi, meaning "not my people". The Lord told the people, "you are no longer my people, and I am no longer your God," a message of judgment for the people. The long-suffering God would no longer show them mercy. God's judgment was finally coming.
Just because God is slow to anger doesn't mean that He will never be angry. This is a warning not only for the people during Hosea's time. It is also an important reminder for believers today.
In verse 10, however, we see the word "yet".  Though the Lord passes judgment, he will not remain angry forever. This is our greatest hope. Through the prophet, the Lord once more told the Israelites, "Yet the Israelites will be like the sand on the seashore, which cannot be measured or counted. In the place where it was said to them, 'You are not my people,' they will be called 'children of the living God.'" In Hosea 2:1, we read: "Say of your brothers, 'My people,' and of your sisters, 'My loved one.'  Lo-Ruhamah has been changed to Ruhamah; "not my people" became "my people". Lo-Ammi is now Ammi, "a people not loved" is now loved. All this happened because of the Lord and not because of anything we have done. As the apostle John reminded us, "We love because He first loved us."  May we be thankful all our lives for God's grace and God's mercy.
Previous post: Because | Next post: Chasing after what your heart loves
---
憐憫 | 何西亞書
張國強牧師
何西亞書 1:6-2:1
1:6歌篾又懷孕生了一個女兒, 耶和華對何西阿說: 給他起名叫羅路哈瑪〔就是不蒙憐憫的意思〕因為我必不再憐憫以色列家, 決不赦免他們, 7我卻要憐憫猶大家, 使他們靠耶和華他們的神得救, 不使他們靠弓、刀、爭戰、馬匹、與馬兵得救。8歌篾給羅路哈瑪斷奶以後、又懷孕生了一個兒子。9耶和華說: 給他起名叫羅阿米,〔就是非我民的意思〕因為你們不作我的子民, 我也不作你們的神。10然而以色列的人數必如海沙, 不可量, 不可數; 從前在甚麼地方對他們說: 你們不是我的子民, 將來在那裡必對他們說: 你們是永生神的兒子。11猶大人和以色列人必一同聚集, 為自己立一個首領, 從這地上去, 因為耶斯列的日子必為大日。2:1你們要稱你們的弟兄為阿米〔就是我民的意思〕稱你們的姐妹為路哈瑪。〔就是蒙憐憫的意思〕
當先知將女兒改名為叫羅路哈瑪的時候, 一定會有來很大的震驚, 因為意思是不蒙憐憫, 神藉先知告於百姓不再憐憫他們; 當先知再生一個兒子的時候, 名字竟然又是羅阿米, 意思是非我民, 先知告訴百姓, 你們不再是我的百姓, 我也不再是你們的神, 這對百姓來說是一個審判的信息。憐憫人的神不再憐憫他們, 神的審判終於要降臨了, 神不輕易發怒, 不要解釋為神永不是發怒, 這不單對何西亞時代是一個警告, 對我們今天的信徒來說, 也是一個很重要的提醒。
但第十節「然而」神不永遠的懷怒, 這是我們最大的盼望, 神又藉先知向以色列人說:「然而以色列的人數必如海沙, 不可量, 不可數; 從前在甚麼地方對他們說: 你們不是我的子民, 將來在那裡必對他們說: 你們是永生神的兒子。」在第二章第一節「你們要稱你們的弟兄為阿米〔就是我民的意思〕稱你們的姐妹為路哈瑪。〔就是蒙憐憫的意思〕」羅路哈瑪改為路哈瑪, 不是我民成為我的民; 羅阿米成為阿米, 不蒙憐憫成為了神的憐憫。這一切都是神主動作的, 不是因為我們有多大的改變, 使徒約翰提醒我們, 我們愛, 因神先愛我們。我們一生都要為神所賜的恩典與神的憐憫來感謝。