February 26, 2019
Set Forth Update: Feb 2019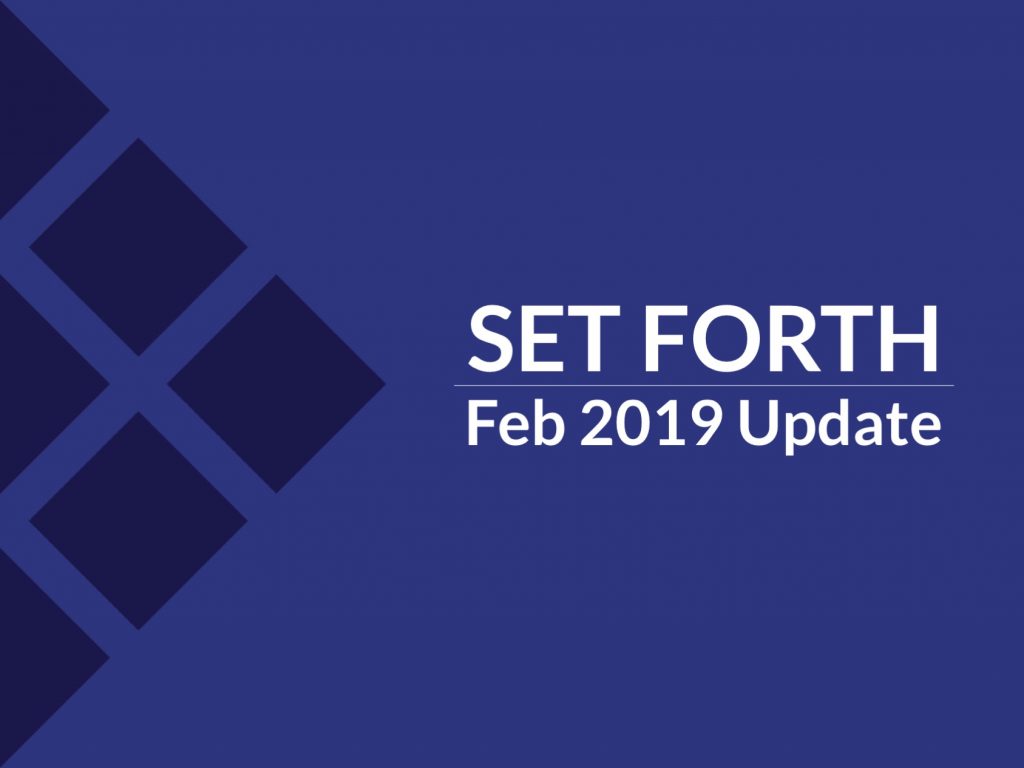 Read on to get updates on the construction progress of our Discipleship Center this month.
---
The Facade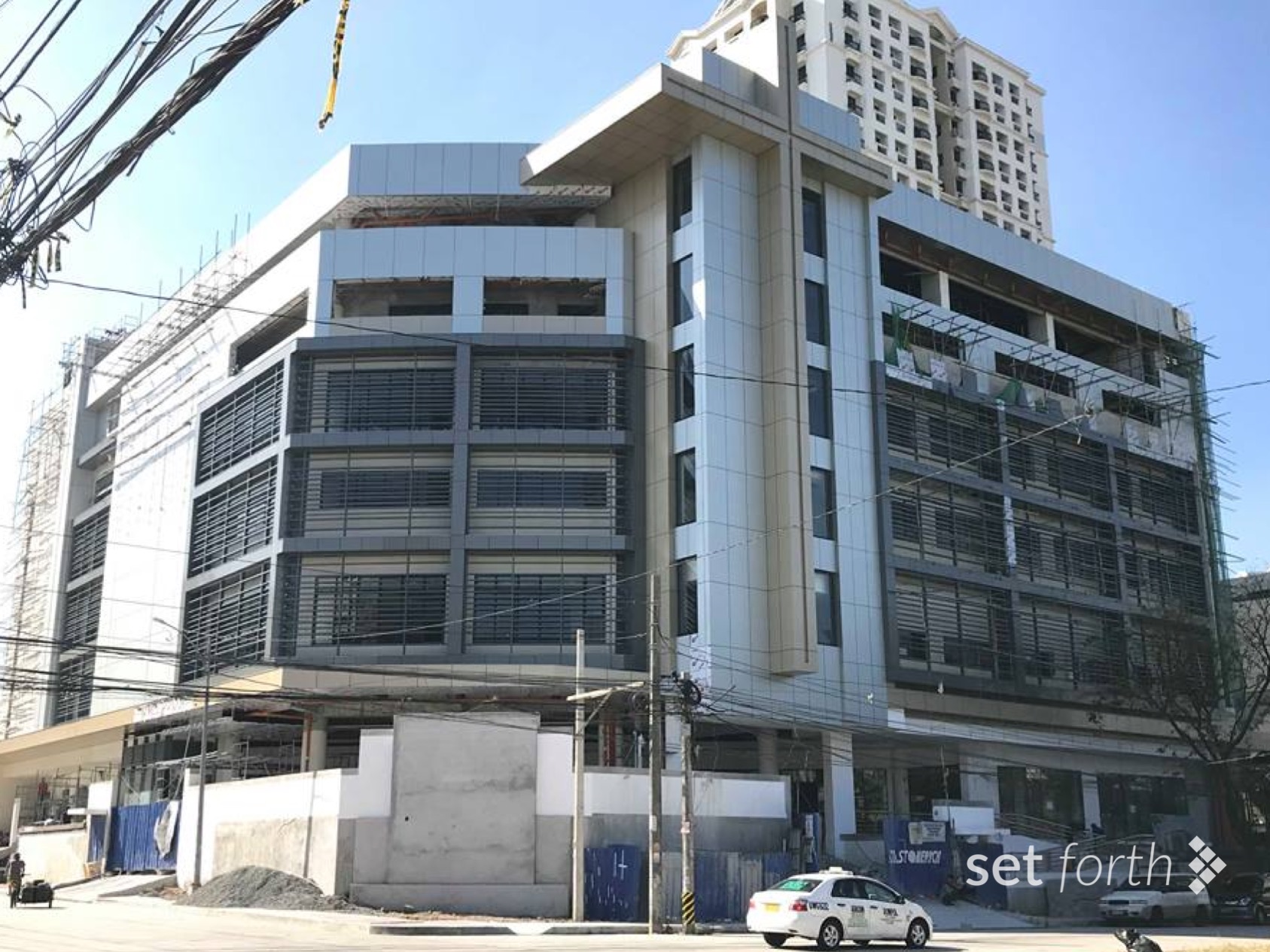 Above is a recent snapshot of our building facade, where painting work has been ongoing.




View of the facade from Eugenio Lopez Drive.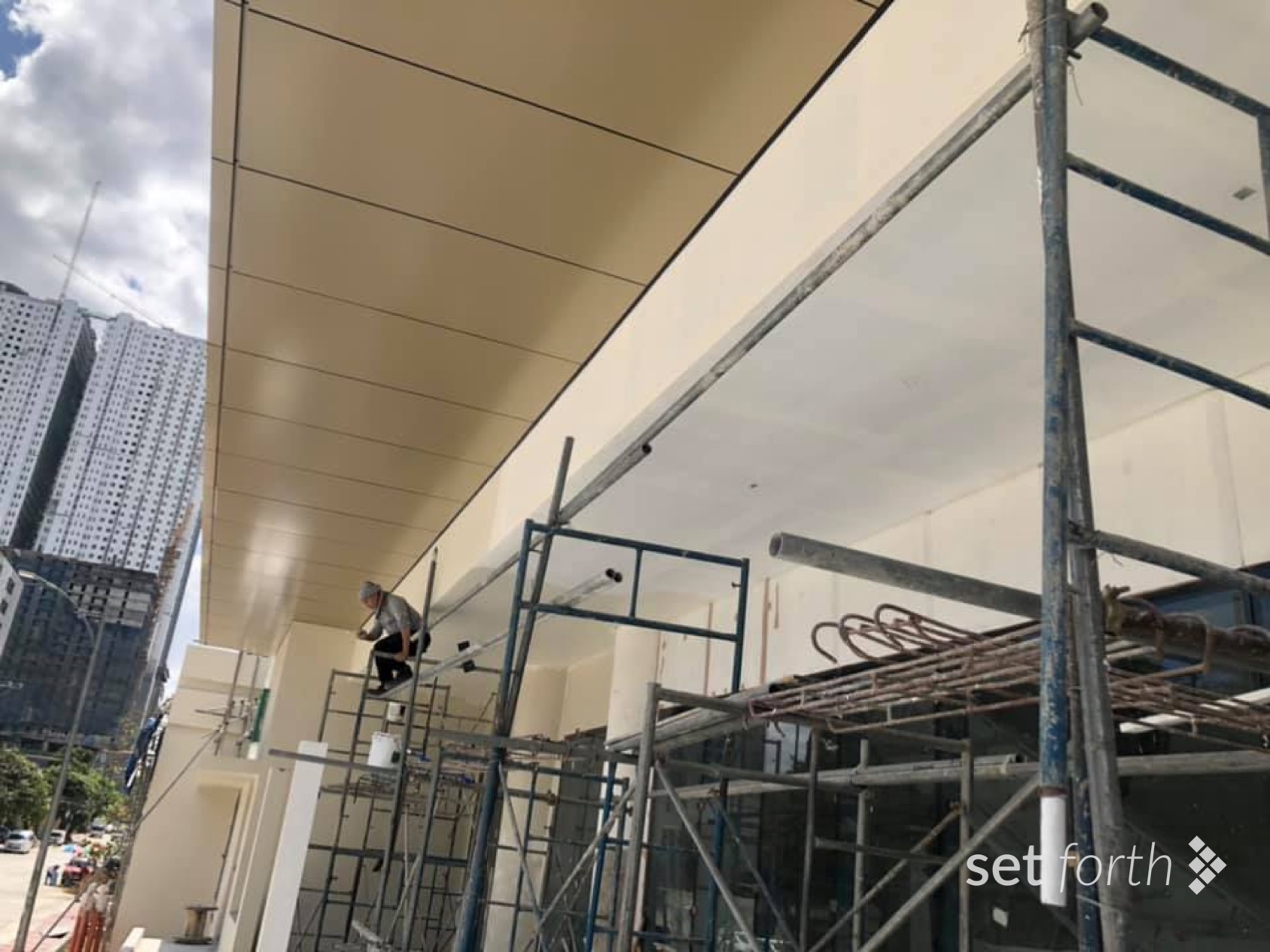 Ongoing work along the building exterior facing Samar Avenue.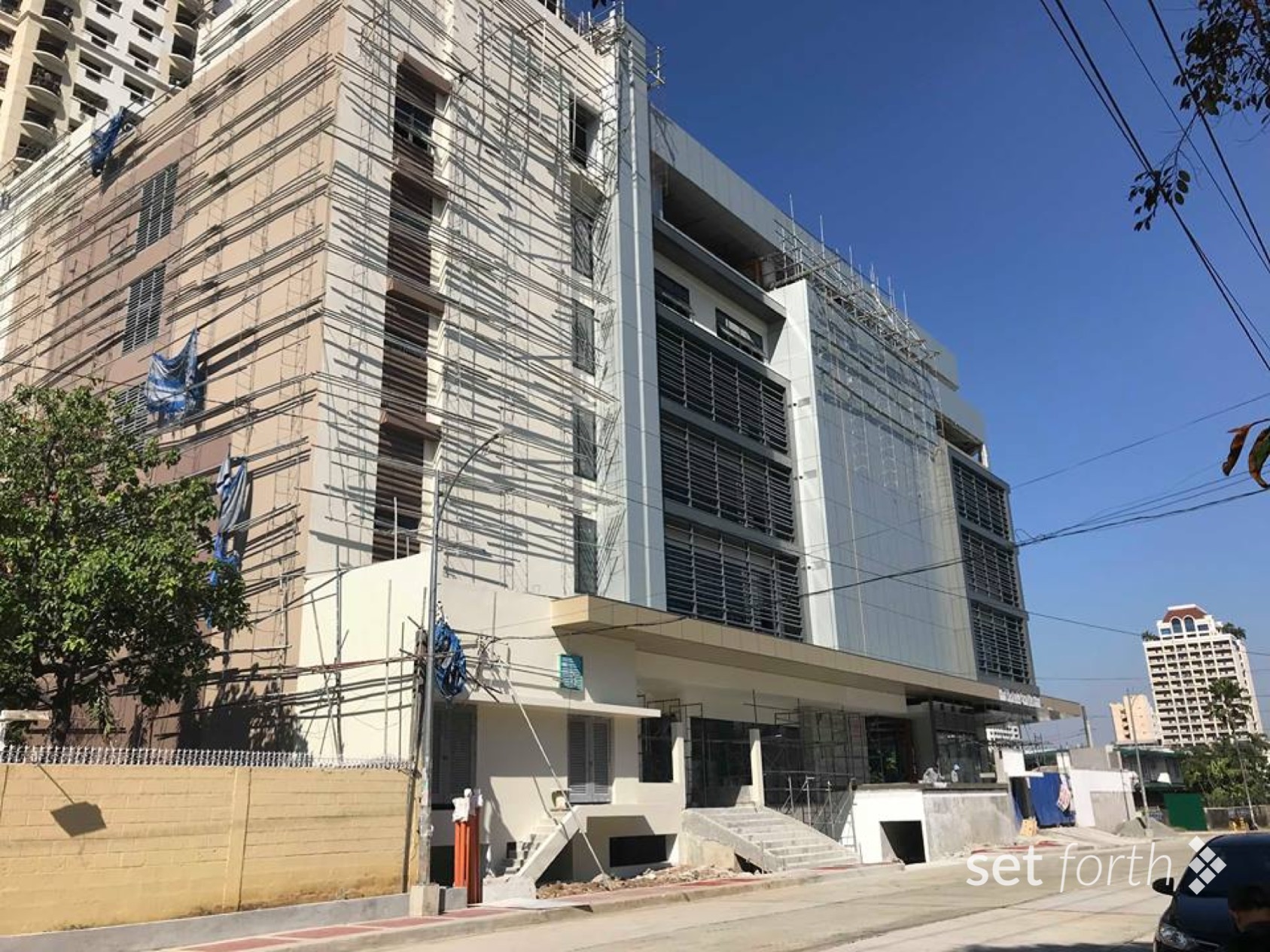 View of the facade from Samar Avenue.




View of the rear facade of the building.

We also achieved a significant milestone this month with the completion of the entire water system of the facility.
---
Finishing Works

Meanwhile, other notable changes are happening on the site with the finishing works for several areas.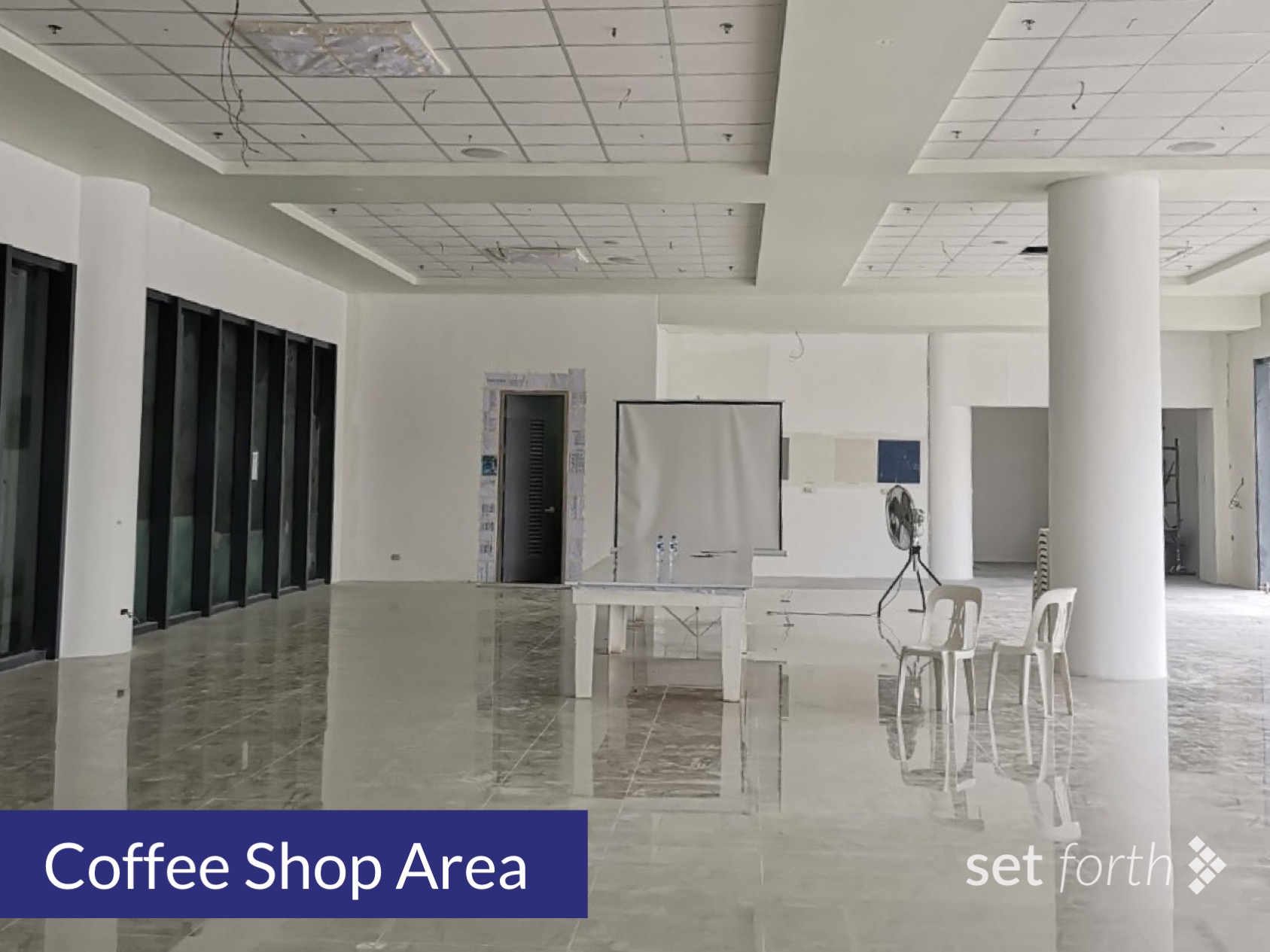 The Coffee Shop area looks just about ready to be furnished with the completion of its ceiling and tiled flooring.




Inside the Multipurpose Hall, frames are set on the walls and ceilings for the installation of acoustic panels and lighting fixtures.




On the ground floor, we've begun installing tiles for the Main Lobby and Stairs.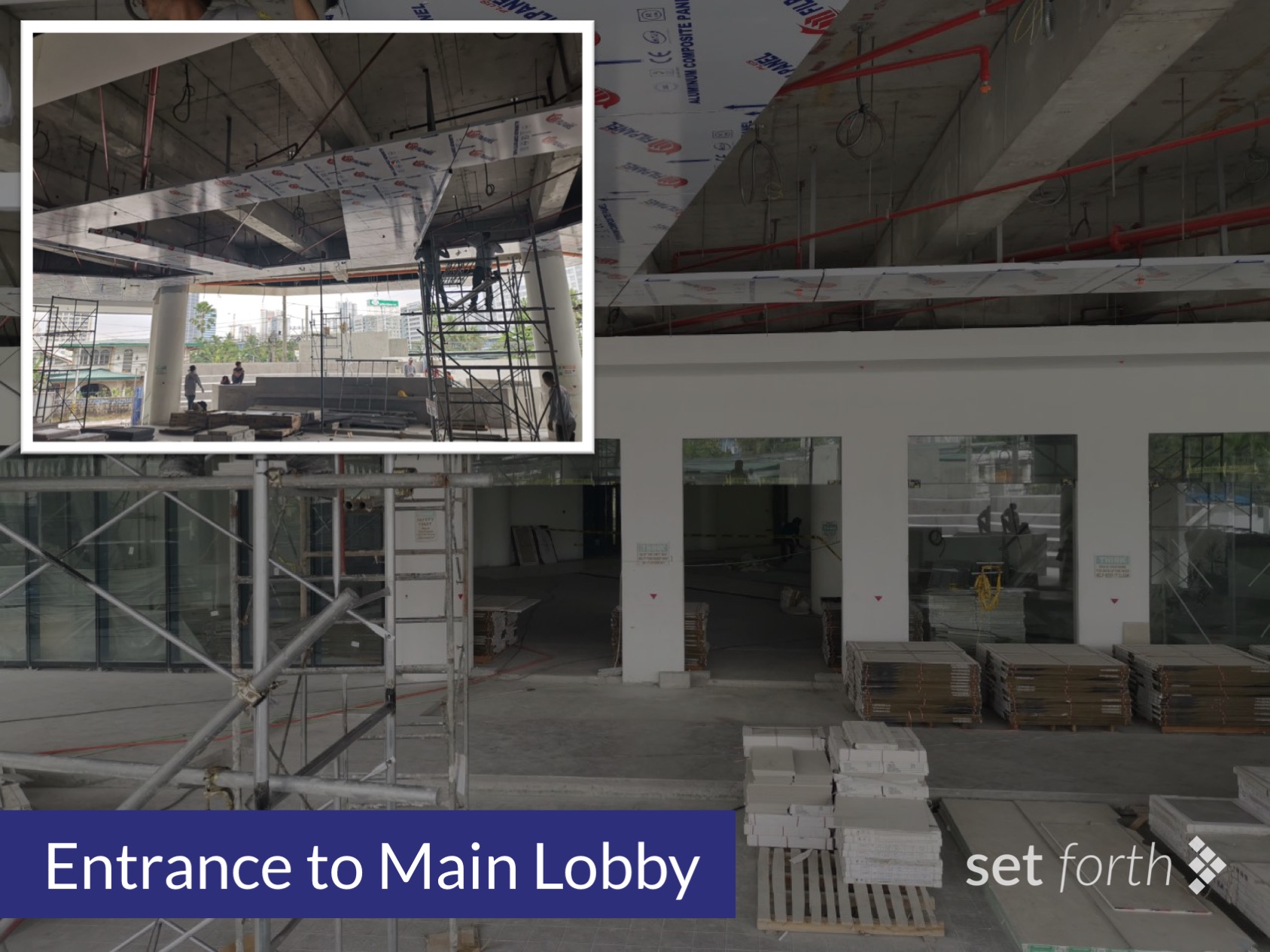 Aluminum composite panels have now been installed above the driveway entrance.
---
Baptismal Ampitheatre

The flooring of the Baptismal Amphitheatre has been tiled.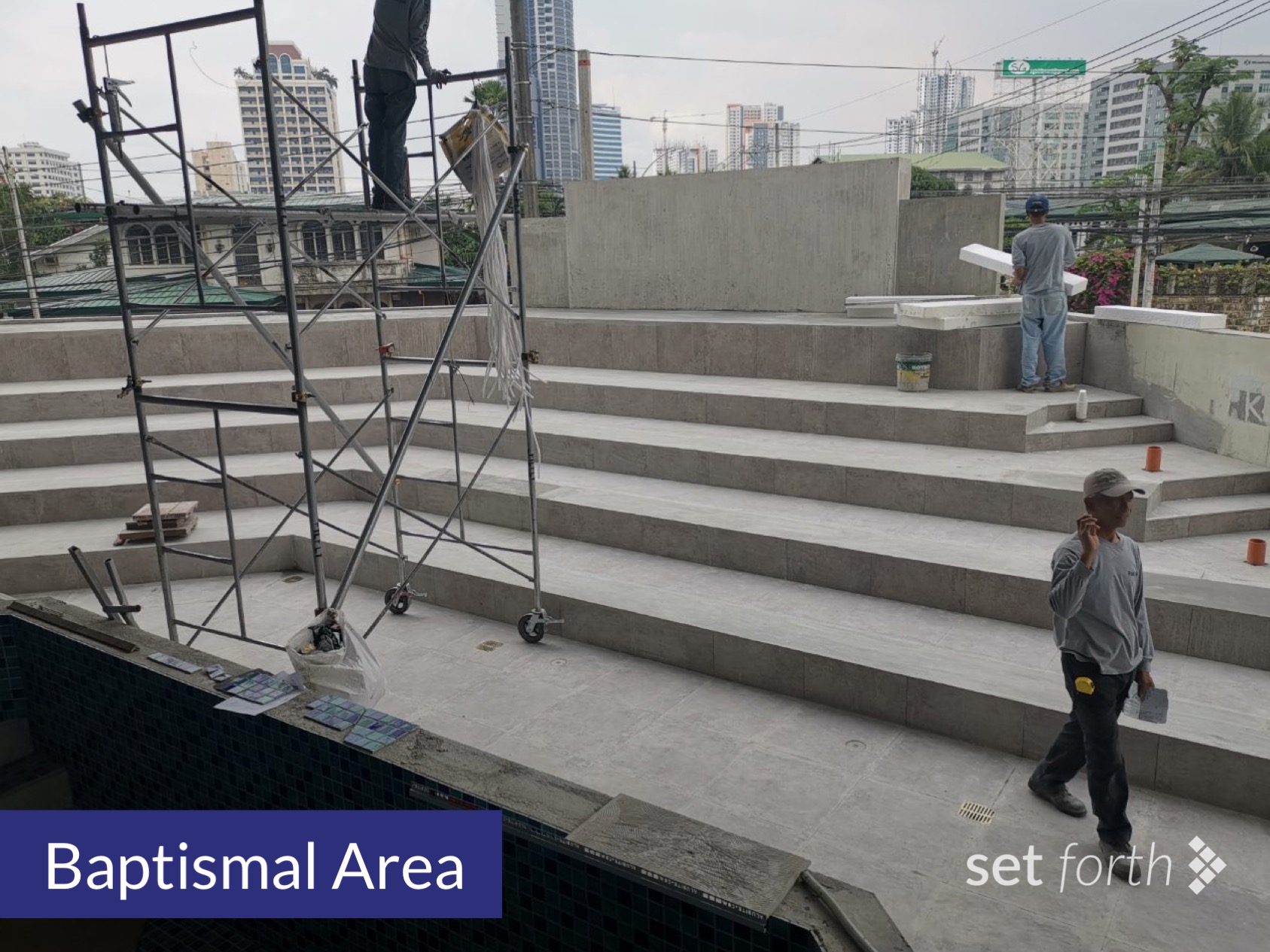 Stairs on both sides of the pool have been completed.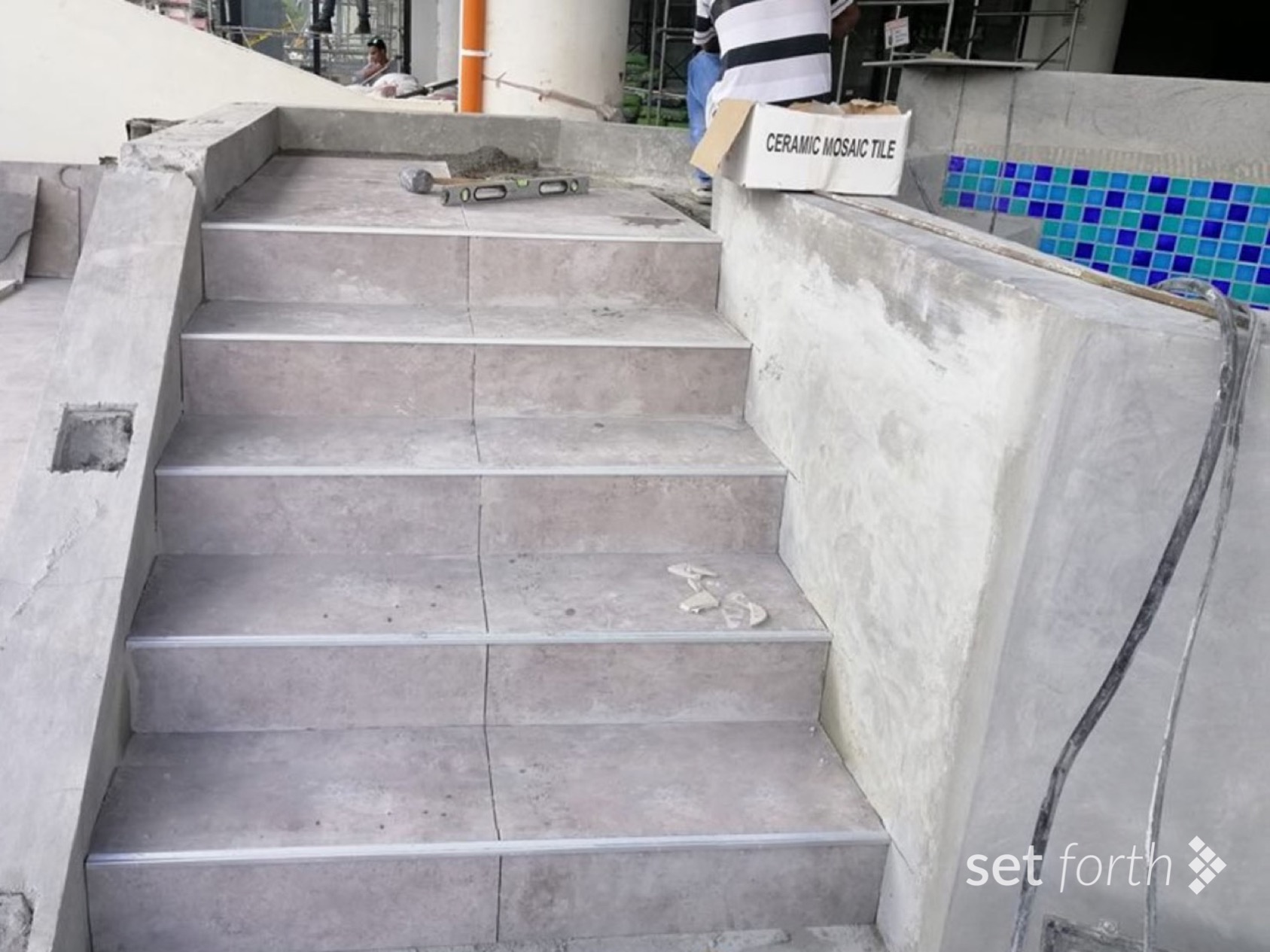 We look forward to holding the first Baptism Ceremony at our new Discipleship Center this coming April.




We hope you will continue to partner with us by praying and supporting this project as we set forth through the final phases of building this Discipleship Center.
—
SET FORTH is the building project of the Christian Bible Church of the Philippines. It began in July 2016 and is scheduled to be completed within the year 2019. Want to support this work? Learn how you can give to this project.